Someone said to me that it would come a time when we can never do much without social media. Many will now agree with me that this is the time my friend was telling me about. Among the leading platforms we already know, Instagram is one of them.
Teenagers and young adults cannot end the day without posting a glamorous picture for their audience to check out. We also cannot forget that businesses are thriving in this platform using the same technique. As of now, Instagram has stories too.
While it's a good thing, people are now exposed to more online dangers than before. If your kid is not the victim, you may want to check if they are causing any trouble. The same case applies to an employer wishing to check on the subjects.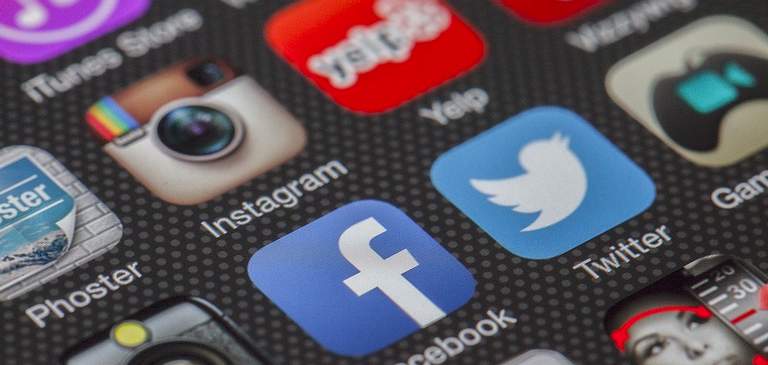 Due to such reasons, do you need to access Instagram accounts secretly to find out what is going on? If your answer is yes, then read more about Instagram hacking here and see what you can do.
In addition, there are many services through which you or someone else can anonymously view and even download content on Instagram. One such service is igrab.online.
You will see how you can access the targeted accounts remotely and also get the password where applicable.
Part 1: Hack Instagram with Spyic
The account you want to hack here is not yours. That is why you need to be as discreet as possible when accessing it. While most solutions will claim to help you hack without the user's knowledge, I have a tried and tested application.
Spyic is what I'm talking about here. It's a leading global monitoring solution that has aided millions of users in 190+ countries to fulfill their hacking needs. Big outlets like Forbes and CNET noted this and decided to feature it as one of the best hacking tools.
One of the reasons that make Spyic recommendable is that it works in both Android and iOS platforms. It also doesn't require any rooting or jailbreaking for you to access social apps such as Instagram. Whether you're looking to download all instagram photos or content, you can do so using this app.
Once acquired, it operates in hidden or stealth mode, making it reliable and secure. With that, let's see how you can use to hack Instagram in both iOS and Android.
Don't even think of buying followers from the illegit websites for instance Mr Insta. Mr Insta is a scam, so avoid these types of sites.
Part 2: How to Hack Instagram Account in Android Using Spyic
In Android, Spyic needs you to install it once in the targeted device. By this, I mean the phone or tablet used to access the Instagram account. After that, you can view everything remotely using any browser on any device.
For me, I prefer using a laptop or desktop computer to view the dashboard. Please remember that you don't need to root anything here. The cutting edge technologies in Spyic can fetch all the data you need without getting to the root OS.
Here is what you need and the procedure to hack an Instagram account using Spyic.
Requirements
The phone or tablet used to access the targeted Instagram account
It needs to have Android version 4.0 or above
Reliable internet connection
A working email address
If you have all of the above, proceed to hack using the following steps.
Hacking Instagram Procedure
Go to Spyic and create an account using your email and a password.
After that, select the Android version by clicking on its icon to continue.
Select your preferred plan and make the payments. You will get a confirmation email.
The email will contain the instructions, payment receipt, your login details, and a download link.
Use the download link in the phone used to access Instagram to download and install Spyic. Before you finish the installation, makes sure to select stealth mode.
Now, finish the installation and go back to Spyic using another device, like your laptop.
Login to your account and wait for it to sync with the phone. You will then see the dashboard.
It will have a summary of the device's information. To access Instagram, Visit the Social Apps link.
Click on it to see the dropdown. It has a lot of third-party social apps listed. Just scroll down to locate Instagram.
Click on it to view what your target has been doing. You will see the messages, photos, who is following, and contact details of everyone involved.
The Android Keylogger: Alternatively, you can log in to the Instagram account using this feature. It records the keystrokes made on the phone, and that includes the typed Instagram username and password.
Click on it at the bottom to access the log files. Then locate Instagram details, collect the login credentials, and proceed to access the account yourself. You will see everything else you are missing on the Instagram feature.
Part 3: Hacking Instagram in iOS Using Spyic
In iPhones and iPads, hacking Instagram is more accessible. You don't require any downloads or installation. Everything can be accessed via the web-based panel if you have the iCloud login details of your target.  Further, Spyic's iOS version works with all devices having OS version 7.0 and above.
It would be best if you also made sure that the two-step verification is disabled in the device used to access the account. Once you have the iCloud credentials, continue to the following steps.
Procedure to Access Instagram
Visit Spyic website and create an account there. You only need an email and password.
Next, select the Apple icon to continue.
Select a suitable plan and proceed to make the payment.
You will receive a confirmation email with the receipt, set up procedure, and login details.
Go back to your account by logging in and verify the iCloud credentials.
Choose the device you want to hack to continue.
Wait for Spyic to synchronize with the iCloud before accessing the dashboard.
You will see the features on the left menu and a summary of the phone's information on the right.
Scroll down until you see the Applications link. Click on it to see all the installed applications.
Instagram will be one of them. Click on it to see all the messages, photos and more.
Part 4: Why Should You Choose Spyic As Your Instagram Hacking Tool?
There are many benefits you get from Spyic. Here is the breakdown:
In Android:
It requires less than 5 minutes to set up everything and access the account.
Installing it in the targeted device needs less than 2MB. Such space is barely noticeable.
Spyic works in stealth mode. Therefore, the targeted Instagram account user will never know about your intentions.
You can view the panel remotely using any browser. It does not matter which device you are using and the distance between you and the targeted phone.
It uses little battery charge while syncing the information with Spyic's secure cloud.
You can uninstall Spyic remotely with one click via the control panel.
Apart from Instagram, you can access other phone details such as call, SMS, browser history, and location.
Spyic does not require rooting before the one-time installation.
In iOS:
No download or installation required. Everything is web-based here once you have the iCloud credentials.
You can use any browser to register, set up, and view the dashboard.
Spyic is also a non-jailbreak solution. So you can set up the account and hack Instagram without touching the phone.
Since there is no installation, your hacking will remain remote and hidden.
You can also view more information from the iCloud apart from Instagram.
Conclusion
As you can see, it's easy to hack an Instagram account using Spyic. However, your hacking reasons should be legal. Spyic is not liable for illegal hacking, which means you need to be on the right side of the law.
Spyic will remain secure during the whole process, and no information will be shared with anyone. You can use it to hack any account regardless of the distance between you and the target. For more information, visit Spyic website and see what you can do with it.